Drift Hunters Tuning Guide
The tweaking possibilities are one of the most intriguing features of the free-to-play Drift Hunters game.
You can not only unlock your ideal drift vehicles, but you can also tweak and personalise them to fit your driving style.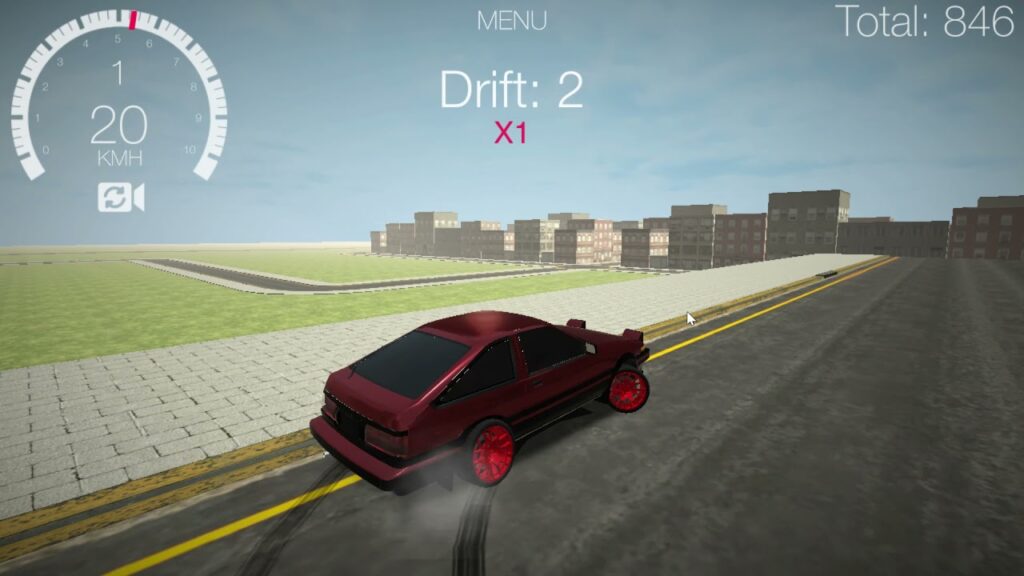 When compared to other tuning games, one of the nicest aspects of Drift Hunters is the ease with which you can customise your bike to appear exactly way you want it to.
To provide you this Drift Hunters tuning guide, we've attempted everything from real-world tuning settings to the most ludicrous concepts possible.
Drift Hunters Tuning
We've got you covered whether you want to smash your vehicle with precise drift fitment or go for a wild oni-kyan (devil camber) type setup.
Basic Upgrades
To begin, go to the main menu and choose "PARTS," then upgrade the "ENGINE" and "TURBO" to "RACING" using the FREE 25000 in-game credits.
If you've already spent a lot of money on another car, it could be worth you to go to the track to make some cash so you can put these improvements in place first, particularly the turbo.
If not, don't worry; you may always improve them later.
Tuning Your Car
Return to the main menu and choose "TUNING."
We recommend updating the turbo since it will give you access to all of the tweaking menu choices.
Turbo
To begin, we can see that the tuning menu's "TURBO" option allows us to modify the turbo pressure (assuming you upgraded the turbo.)
We set it to maximum since we prefer a lot of power, but if you're just starting started, you might find that decreasing the turbo boost (pressure) makes the car more predictable.
Front Camber
The angle of your front wheels is altered by front camber.
When it comes to drifting, negative camber on the front wheels is preferred since it allows for the most ground contact when turning.
While this is mostly a matter of personal opinion, in Drift Hunters, we normally run approximately -5 to -6 degrees of negative camber for the optimum balance of appearance and function.
Rear camber
While this is mostly a matter of personal opinion, in Drift Hunters, we normally run approximately -5 to -6 degrees of negative camber for the optimum balance of appearance and function.
When it comes to drifting, traction is important, therefore keep your rear camber at -1 to -2 degrees for the most grip.
Front offset
A drift car's stance and fitting may take it from looking unbelievably amazing to becoming the brunt of the track's jokes.
As you might expect, both of these extremes are a bit too much, and we believe that a front offset of roughly 3 cm is often the sweet spot, though this varies from car to car.
Rear offset
While a wide track provides better grip, going too far with the rear offset makes the car appear absurd once again.
Go as wide as possible, just like the front, to have the tyre flush with the fender. However, if that suits your preferences better, don't be scared to go a bit farther (or even Kyle Mohan style).
Brake balance
We've discovered that brake balance is a matter of personal choice, and we think it's better to leave it alone.
Adjusting this will allow you to manage the front/rear brake pressure ratio if you feel the car isn't behaving as well as you'd like when you apply the brakes.
Front height
As you might expect, this adjusts the ride height of your car without requiring you to spend hours fiddling with your coilovers!
The front ride height has been displayed at its extremes, and it varies amongst automobiles.
If you've used too much camber, your wheels may start peeking through the fenders at this point, but if you've chosen a decent configuration, the sweet spot is normally around -4 to -5 cm.
Rear height
Let's face it, there are few things more rewarding in life than a well-fitted drift vehicle!
It's the final piece of the jigsaw for achieving your optimal drifting setup while altering your rear height.
While a slammed appearance at -8 cm looks great, lowering the height to roughly -5 cm will enable the suspension to bend a little more while still looking great.
Brake pressure
Some players choose to lessen the brake pressure because we can't give delicate braking in Drift Hunters, and the brake key is a "all or nothing" approach.
As you might expect, this is a matter of personal taste, so we recommend experimenting with both this and the brake balance described above to discover which works best for you.